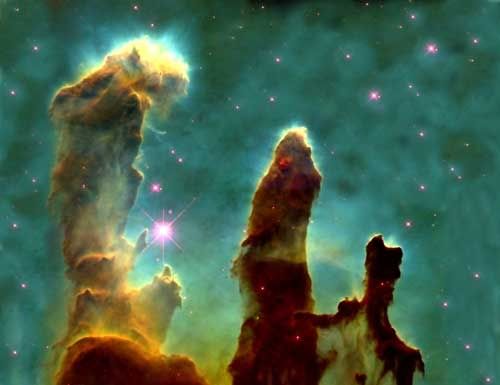 In our recent episode, Big, Really Big, astronomer Sandra Faber says that this iconic image from the Hubble Space Telescope is her most memorable. Shortly after its launch, the Hubble Space Telescope was plagued with vision problems, and Sandra was pivotal to implementing a correction.
The image was taken in 1995 by two Arizona State University astronomers, Jeff Hester and Paul Scowen. The "pillars" are star nurseries of interstellar gas and dust in the Eagle Nebula.
Fun Fact: The Pillars of Creation were destroyed by the shockwave from a supernova 6,000 years ago, an event that will be visible from earth in about a thousand years.