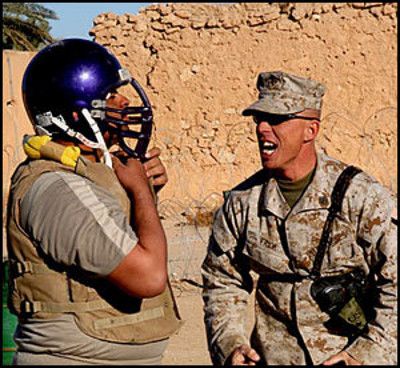 Years ago, I had the privilege to work with Barney Oliver – a true Silicon Valley all-star, a guy both creative and brilliant whose inventions have affected everyone. One day he surprised me by casually remarking that "sports are a waste of time."
This comment – dropped out of the blue – was startling. Mind you, I'm not big on sports myself, but I recognize that a lot of people are. I've noticed that in hotel rooms, there are more TV channels devoted to athletics than any other subject, including news, cooking, and Hollywood tittle-tattle.
Most sports are, at worst, merely innocuous – like croquet or sumo wrestling. A few are truly bizarre. I've occasionally tried to imagine the reaction of aliens who, by accident, landed at Pebble Beach and were confronted by a gaggle of sentient Earthlings busy smacking puckered white spheroids around the landscape. Eventually, the balls land in a hole, but it's clearly an unsatisfying achievement since the Earthlings immediately remove them and start again somewhere else. Peculiar.
But where my credulity really leaves the tracks is when I consider football. Like many games, football's premise is simple: Carry, kick, or throw an inflated, prolate hunk of hog's hide 100 yards thataway while 11 beefy guys get in your way. This, I point out, is a multi-billion dollar activity.
OK, either you're into it or you're not. But here's the thing: Football's scary dangerous. There have been numerous deaths-by-collision on school football fields of late. In November, Phoenix high school senior Charles Youvella hit his head when he was tackled. He got up and shook it off, but a day later, he was dead. Two years earlier, Derek Sheely, a college senior in Maryland, died of injuries during football practice at Frostburg State University. The brutal encounters that killed these young people are, of course, a deliberate part of the game.
Disturbing yes, but not as much as football's long-term consequences. Last year, John Hart Jr., a neurologist at the University of Texas Dallas Center for Brain Health, published his study on the cerebral functioning of a few dozen retired pro ball players (average age: 62). Forty-four percent had some cognitive impairment. Sure, older folks often show evidence of a decline in mental agility. But the incidence for footballers was three times higher than non-players of the same age. If you opt to make a living with professional football, you have a serious chance of cranial consequences.
So here's some sobering perspective. Compare football's risks with those in one of the classic threat situations of the 20th century: joining the armed forces during World War II. In that conflict, the U.S. military had a casualty rate about 1 percent killed, and 1.8 percent injured, or a survival rate of better than 97 percent. That's 97 percent chance you'd get out without physical injury (including death).
Maybe that's not as safe as being a tax accountant, but it's better than football.
The comparison is more than a little apt, because just about everyone would admit that competitive sports are a metaphor for war. That may even explain some of our innate fascination with "the home team" and its successes or failures. It's all a socially acceptable way to arrange for your tribe to trounce some other tribe. And of course, it's not as dangerous.
Except that it is. Sure, few players will actually die on the gridiron (although there have been some high-profile cases of suicide later in life), and yes, the civilian spectators aren't likely to suffer much either (although have you ever considered the collateral damage of tailgate parties?) But in terms of reaching retirement without a scrambled cerebellum, war offers better odds than football.
Now I'd be among the last to deprive football devotees their right to spend Sunday afternoon sprawled on the sofa watching helmeted mesomorphs fight their way back and forth across 1.3 acres of martyred grass. OK by me.
But I can't help wonder if we haven't got this backwards. Maybe war should be the metaphor for football. It might reduce violence overall. After all, many folks who say they are enlightened try to minimize war – either with policy, protest or negotiation. But you don't see a lot of negotiation going on to adjudicate football rivalries.
So while you may be hunkering down in front of the living room big-screen this weekend watching the Superbowl, I'm designing a new bumper sticker for myself. "Make war, not first downs."