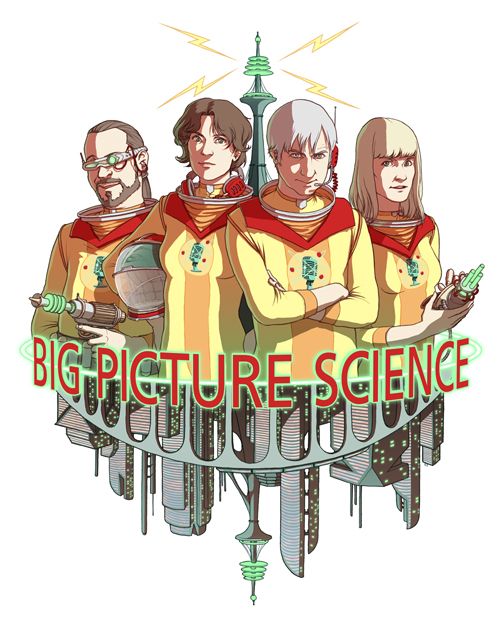 Big Picture Science – A Fundy Thing Happened

Get ready for déjà vu as you listen to some of our favorite interviews from the past year. It's our annual fundraising podcast. Come for the great interviews, stay for the great interviews. Lend us your support along the way.
What's for dinner? Maybe Soylent. Made by … people! We do a taste test. Then meet your gut microbes. They control your health and even your mood.
Get tips on how to talk to aliens, why you should keep an eye on government surveillance, and the future of 3D printing human tissue. Also, why extraordinary beliefs persist – including Holocaust denial – despite the persistence of evidence to the contrary.
And, global perspective: why Ebola won't be the next big pandemic but sea level rise could wipe out coasts along Florida and Thailand.
Plus, we imagine life hundreds of years ago for the renegades on the rough seas, and what the world would be like had the dinosaurs not gone extinct.
All this and more on a special Big Picture Science podcast!
Listen to individual segments here:
Part 1: Bill Miller / Hologenome
Part 2: Rob Rhinehart / Soylent
Part 3: Brian Fagan / Rising Sea Levels
Part 4: David Quammen / Ebola
Part 5: Ye Olde Prosthetics Shoppe
Part 6: Shari Wells-Jensen / Alien Language
Part 7: Dinosaurs Unleashed
Part 8: Will Storr / The Unpersuadables
Part 9: Susan Landau / Surveillance or Security?
Part 10: Ali Khademhosseini / 3D Bio-Printer